DYNAPAC GF(Malaysia) Sdn. Bhd.
Review packaging to reduce costs.
Would you like to experiment with the endless possibilities of corrugated and pulp-mold materials?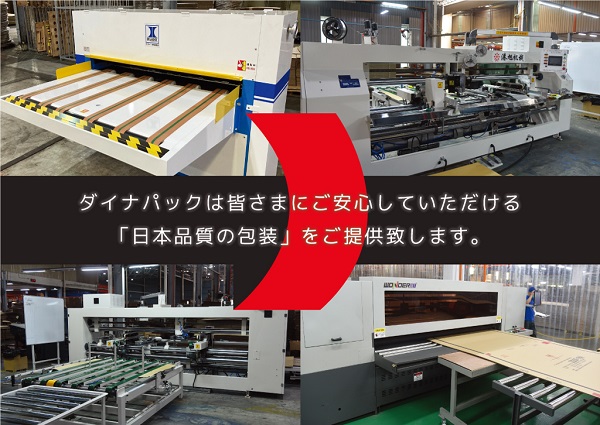 Want to reduce logistics, human and time costs.
We want to deliver our precious products to our clients and consumers with peace of mind, without worrying about damage.
I want to do something about offices and warehouses that are full of products and things.
As we enter the age of the new normal, we need a place to store disinfectant, a new reception counter, and shelves as soon as possible. I wonder if there are any eco-friendly and convenient products that are easy to carry and easy to dispose of when they are no longer needed.
Did you know that these problems and requests can be solved with corrugated cardboard, which is made using Japanese craftsmanship?
Dynapac, a Japanese company that has won many awards for its packaging materials and technology, and has introduced unique and idea-filled products that utilize the strength of paper, is exploring the possibilities of corrugated board and pulp mold (pulp cushioning material) to help you survive the new normal, where logistics and business conditions are changing drastically. We will help you get through the new normal era where logistics and business conditions are changing drastically.
Can logistics costs really be reduced by reviewing packaging?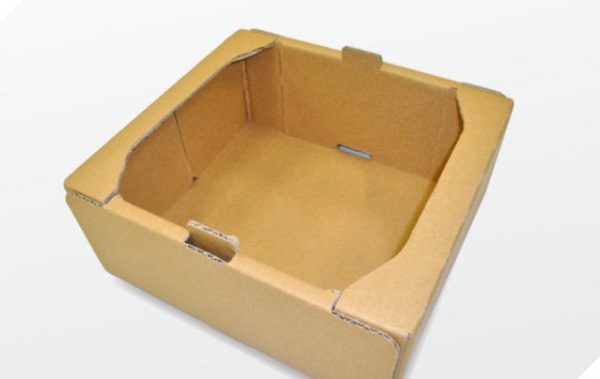 Transporting fresh food, confectionery, home appliances, furniture, or various equipment in a compact, wear-free manner, and in greater quantities than ever before.
This is made possible by Dynapac's packaging design technology. Our Japanese design engineers take the shape and characteristics of the product into consideration when designing custom-made packaging methods and materials.
Utilizing the strength of our ability to design our own corrugated and pulp molds, we have been able to achieve the following: "We can now load two or more tiers of products (such as precision machinery and delicate food products) that could previously only be stacked in a single tier," and "We can now transport more than two times the amount of products in a single transport because we can now transport them in smaller boxes. This will reduce the overall cost of logistics.
Further reduce human and time costs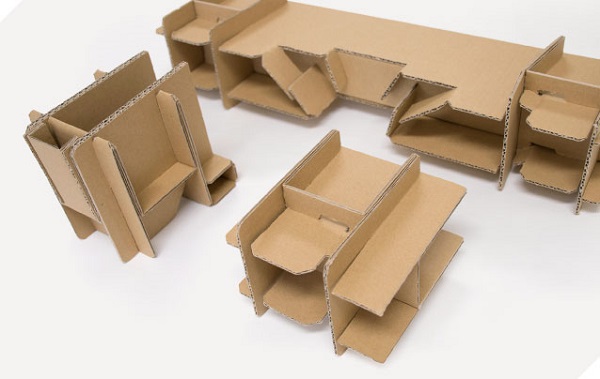 For example
Once the lid is open, it can be displayed as is.
Transporting delicate items without damaging them, while unpacking is very simple.
Products can be quickly removed from the box and set up.
After unpacking, packing materials can be quickly packed up and disposed of.
This will further increase labor productivity by reducing the amount of time and effort required for unpacking, display, and subsequent disposal at the destination. This will further increase labor productivity and reduce the cost in terms of manpower and time.
Identifying and reflecting the needs of the field" is Dynapac's power of ideas and technology.
Cost-effectiveness through local pricing
Dynapac, with 26 years of experience in Malaysia, offers Japanese technology at local prices.
We strongly encourage you to achieve cost-effectiveness with ideal packaging materials that meet your budget and needs.
How long does it take to develop packaging materials?
Dynapac produces packaging materials for different applications by changing the strength of corrugated board by changing the material composition. Even if the packaging materials are manufactured based on the latest technology and rich experience, sufficient verification and testing using actual products are required to measure the durability. In addition, it takes more time to develop and test packaging materials for precision equipment, sophisticated products, and products with special shapes (past experience: minimum delivery time = 2 weeks, maximum = 6 months).
Please contact us as soon as possible.
Exploring the possibilities of corrugated cardboard - from organizing products and things to new counters, desks, and simple beds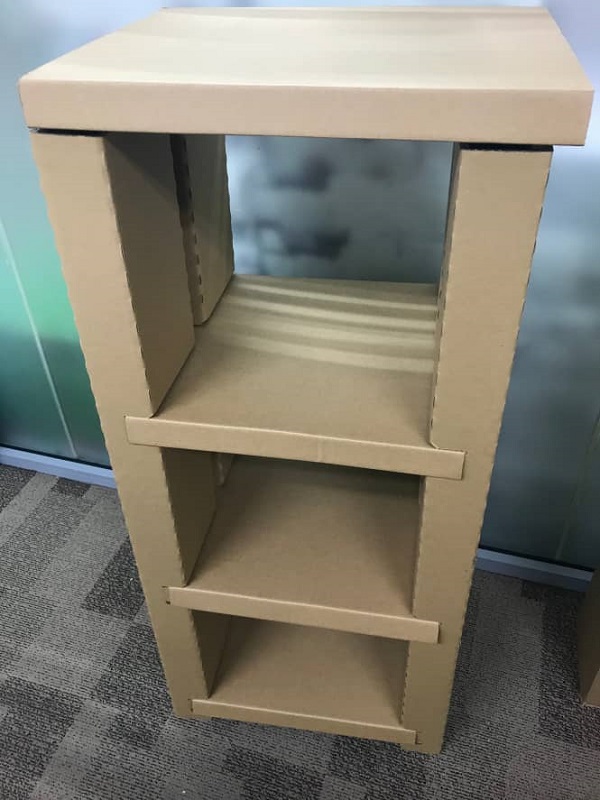 Dynapac's corrugated fiberboard products are also playing an active role in responding to the new normal: "Logistics products and goods are overflowing everywhere in offices and warehouses," and "We need new desks and chairs, as well as sanitizing and reception counters for visitors.
It is light because it is paper, strong because it is paper, easy to carry, and can withstand a lot of weight. We can also accept orders for cots for use in airports and hospitals.
One of the advantages of corrugated products is that they can be easily disposed of and newly installed repeatedly to maintain cleanliness or in case of wear and tear, and can be disposed of mindlessly when they are finally no longer needed.
Dynapac can also print your logo or original design on these products. Please make use of this service for your branding.
We will contribute to Malaysian companies.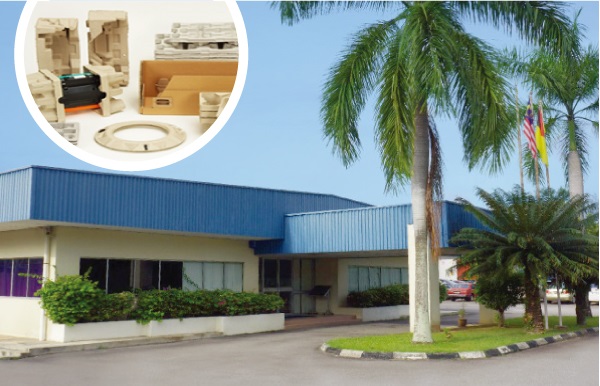 With the construction of a pulp molding plant in Seremban in 1993, and a corrugated board production plant in Malacca in 2019, Dynapac is now celebrating its 27th year of operation in the region and has become well known as an indispensable company that supports logistics in Malaysia.
In the wake of the new coronavirus pandemic, there is a growing need for new desks and chairs in educational facilities. In response, Dynapac has decided to donate strong cardboard study desks and chairs to a school facility in Malacca.
"Under Corona, the need for disposable products will continue to grow. Will you consider selling to schools?
"Now is the time for us to be of service to the local community. We don't intend to charge for our products at all," said Atsuo Shibata, Managing Director.
Dynapac is loved by the people of Malaysia and is a part of the community.
Dynapac has been loved by Malaysians and is a part of the community. Its corrugated products have unlimited potential.
If you are looking for a way to reduce costs, smooth logistics, and promote the new normal in your workplace, Dynapac can help.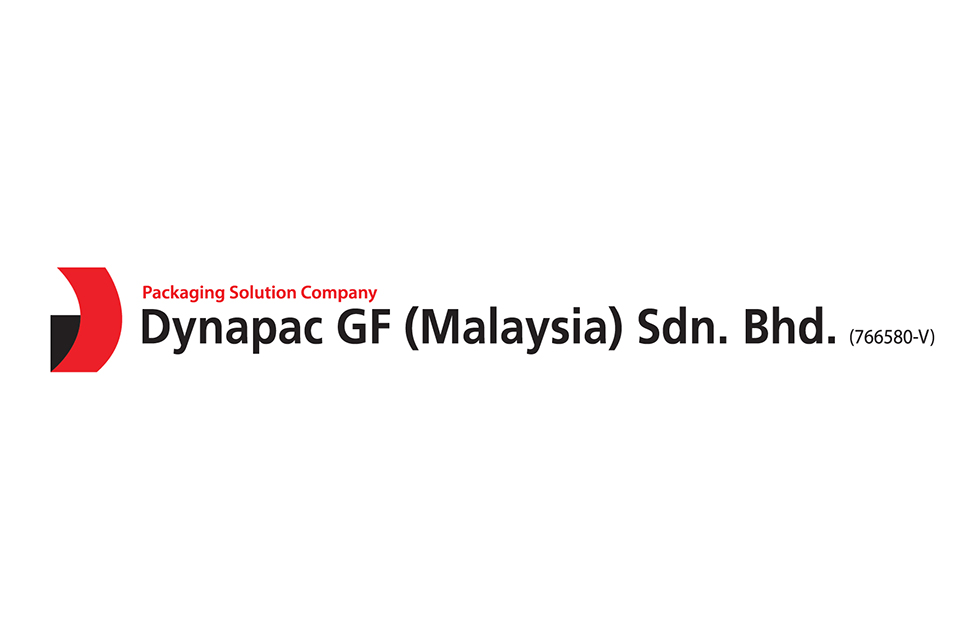 Company Name
DYNAPAC GF(Malaysia) Sdn. Bhd.
Address
No.10,Jalan TP4, Taman Perindustrian Bukit Rambai, Mukim Tanjung Minyak, 75250 Melaka.
Contact
TEL :+606-351-0888 (Sales & Marketing)
    +606-351-6875( Main Office)
Business
Cardboard Production
Production of corrugated cardboard cushioning materials
Corrugated pallet production