ITS Envilab Sdn Bhd | Water Treatment Engineering
We provide water treatment engineering facilities and water treatment chemicals of Japanese standard in Malaysia.

Business/Services
Provision of chemicals for water treatment
Water quality survey, environmental analysis
Design, modification, and expansion of wastewater treatment facilities
Case Studies
1. polishing wastewater recovery system (Japanese system)
This is a wastewater treatment system that uses MF filtration membranes to recover silicon from silicon polishing wastewater discharged from manufacturing plants for reuse in the future.
2. baking factory wastewater treatment (English system)
This is the wastewater treatment facility for Malaysia's largest baking factory. The treatment method is a biological treatment method.
Our products are well received by the company and have been delivered to several factories. Last year, we delivered to their new factory.
3. food factory high concentration wastewater treatment (local system)
This is an innovative sludge treatment system that evaporates, dries and concentrates highly concentrated sludge. The heat source is electricity.
4. Source wastewater treatment (Japanese company)
This is a wastewater treatment facility for cleaning water from mixing tanks for Japanese okonomiyaki, takoyaki, and yakisoba sauces.
The company's new plant has a limited installation area for wastewater treatment, so we proposed the use of a submerged membrane bioreactor (MBR), which eliminates the need for a sedimentation tank, to save space. We believe that our connection with the DOE (Department of Environment) was one of the factors that led to the adoption of our proposal.
Department of Environment: (DOE) Approval support
We have delivered our products to more than 10 Japanese companies in Malaysia.
We can also help you with your DOE (Department of Environment) application. Please feel free to contact us for new development, facility expansion, and renovation.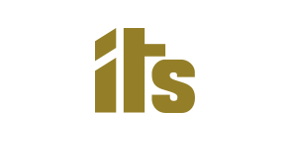 Company Name
ITS Envilab Sdn Bhd
Address
2, Jalan Sg Kayu Ara 32/38, Berjaya Industrial Park, 40460 Shah Alam, Selangor, Malaysia