Malaysia's fintech, Boost, revamps their brand logo
2022/09/08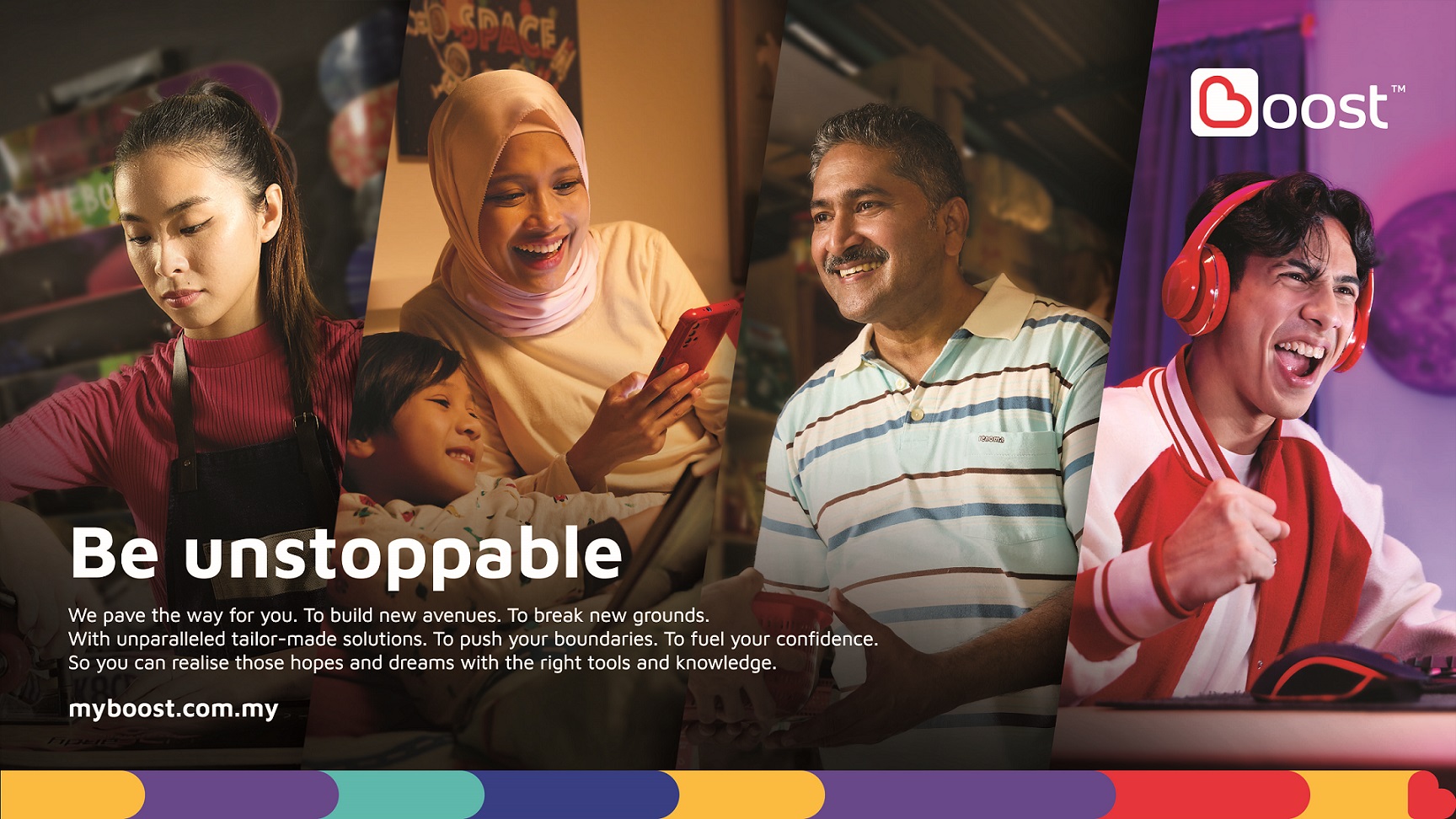 Boost, a digital bank licensed by the central bank of Malaysia (BNM) provided an update on its brand refurbishment and future plans till 2023 on 7th September 2020.
Boost's rebranding is one of its repositioning phase that began last year after Axiata's consolidation of digital financial services into one. The Boost brand, previously associated only with the e-wallet business, has expanded beyond the cashless payment service to include alternative lending services, insurtech, and cross-border payment services, making it a comprehensive fintech company. The next step in the rebranding process is the introduction of new secondary visuals that showcase each of the company's businesses, as well as a bolder new logo.
"Boost has been successfully gaining Malaysians' trust in digital financial solutions for almost five years now. It continues to be one of the pioneers in this industry through its innovative AI-powered fintech solutions." Since then, they have continued to reach significant milestones, including an investment grade A1 rating from RAM for their lending business and digital bank license,. Their overall business continues to grow strongly. Boost Group CEO, Sheyantha Abeykoon (pictured, below) stated. "As we break new grounds, the revamped brand reflects our relentless ambition to break boundaries and empower everyone with accessible yet simple digital financial solutions.
---
Growing into a comprehensive Fintech company in Malaysia
Boost continues to reach new heights this year with its comprehensive fintech ecosystem which includes consumer fintech applications, merchant solutions, AI-based lending business, and cross-border payment platforms. Overall gross transaction value (GTV) growth of 26.8% to US$644 million (RM2.9 billion) in the first half of 2022, with similar growth in net revenue.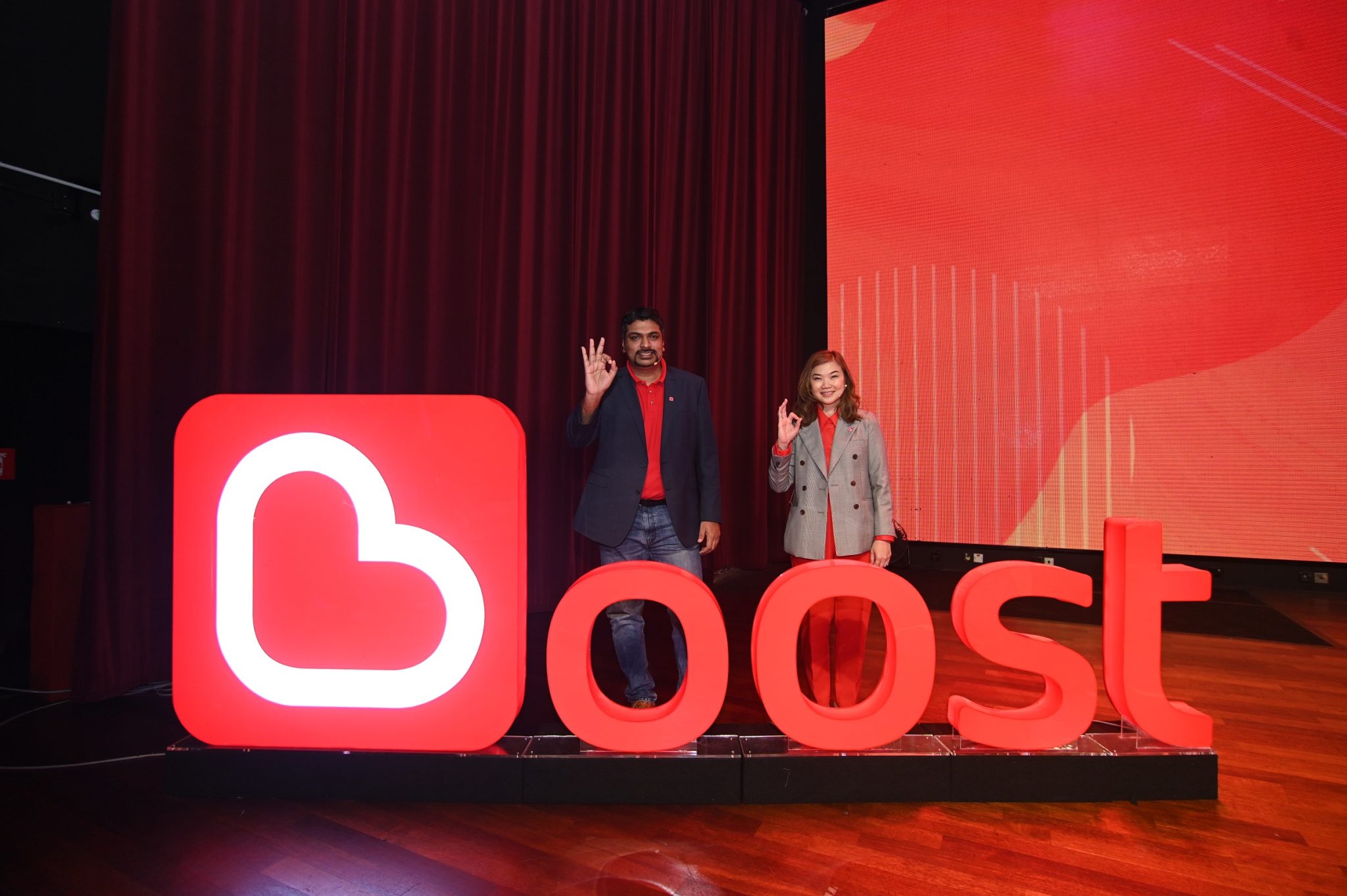 In addition, Boost has doubled on loan volumes across the region year by year, reaching over 500,000 merchant contact points in Malaysia and Indonesia. Boost also increased its user base by 10.5% to over 10 million users, and recorded four-digit growth in the use of Boostville's innovative features. Boost now has millions of customers and is expected to continue growing.
Boost seeks to innovate and simplify financial solutions with BoostBills, Malaysia's very own online invoice payment feature that allows users to set up automated payments, view, and pay invoices from more than 50 companies at once. There has been over 5,800% of automated invoice payments and over 4,000% with multiple invoice payments.
Sheyantha added: " With access to a variety of solutions in one powerful app, all our users can enjoy a rewarding experience for all their financial needs. Meanwhile, our merchants have convenient access to the right funding support for even their minial needs. Our main goal is to inspire users and merchants to go beyond and to live to their best capability."
Boost customers can look forward to an enhanced consumer interface, savings and investment solutions, expansion to other markets and entry into Indonesian market in the coming months.The much-anticipated digital bank is expected to make financial services more accessible to those without access. This will help democratize the industry and promote greater financial inclusion.
Sheyantha added, "In Indonesia, we are expanding our proposals by partnering with industry players such as FMCG, Telco, and Direct to Home Content." Once successful, we will look into transfering these successful fintech lending models into adding more values into merchant solutions and existing products. We also plan to enter into innovative partnerships to further mobilize funds for the growth of loans through banks and non-traditional sources."
Revamping the brand for next stage of growth
Responding to Boost's continued growth, the new brand signifies a new era for Boost as the region's leading full-spectrum fintech brand. A brand that supports users and merchants financially, while staying true to its strong brand assets that have made it a customer favorite. The logo is more compact, with a deep red color scheme, accompanied by a colorful trail and, most importantly, the new tagline: "Be Unstoppable."
Boost also revealed a number of new product lineups with rewarding experiences that will be released in 2022-2023 for both users and merchants, including the introduction of larger wallet sizes.
« Malaysia's first "Gyomu supermarket" soft opening near Kuala Lumpur | MyStartup Accelerator has decided on 6 startups »