Labour Market Review (LMR) 2022 Q1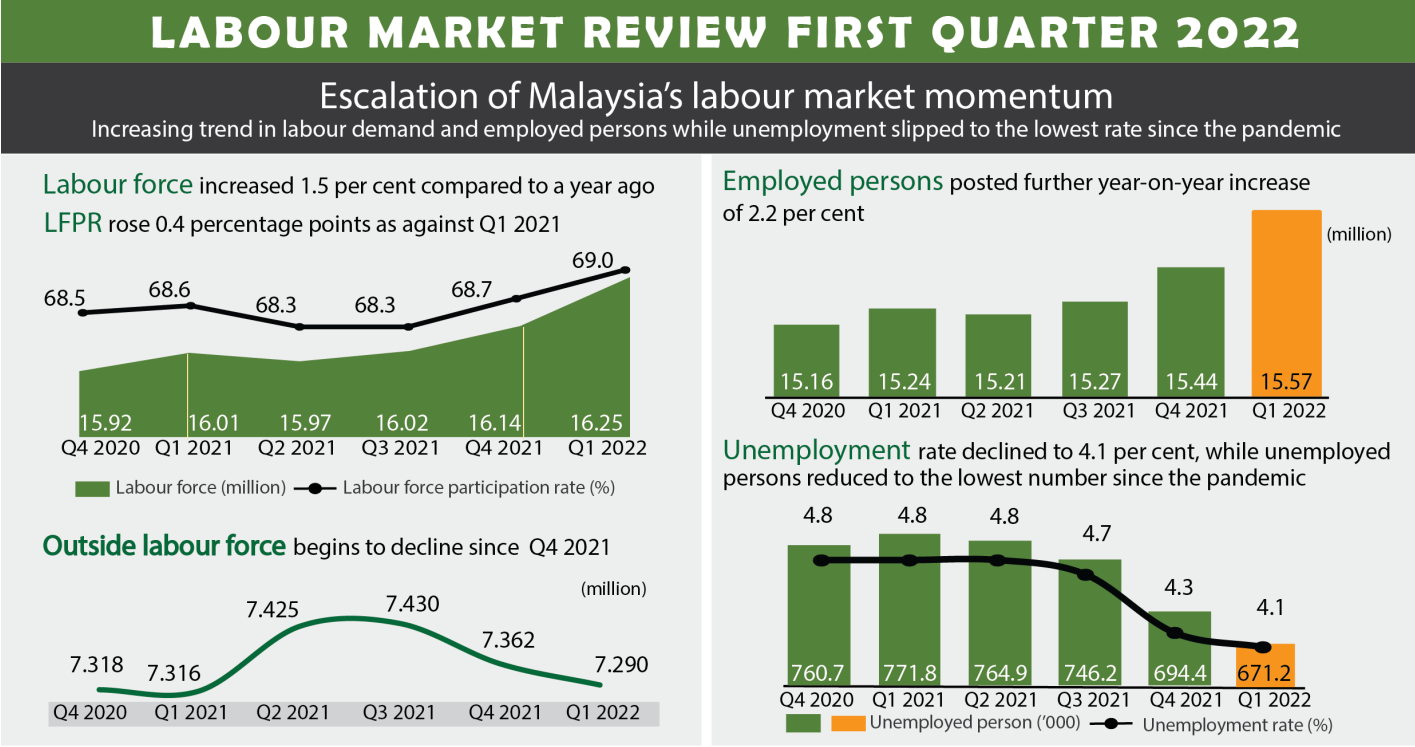 Labour Market Review (LMR) 2022 Q1 download
Labour Market Review (LMR) is a quarterly report published by the Department of Statistics Malaysia.
Its' aim is to provide official statistics through reviews and special features focused on the latest development trends in the labour market. The compilation of these statistics are to provide insightful views on the labour market in Malaysia.
The first part of LMR introduces the state of Malaysia's labour market in the first quarter of 2022, taking into consideration the country's economic performance and its relevance to social settings.
This review covers three main parts that contribute to the labour market situation which are labour supply, needs and productivity. This report also features segments on issues and themes in relation to international and domestic labour market conditions.
LMR also features articles that highlight labour market issues through statistics and in-depth methods in strengthening labour market statistic. Detailed quarterly statistical table timelines in relation to the abovementioned 3 topics are also published in this report. This report also explains in detail year-on-year quarterly changes and examines direct impact from recent events. Quarterly changes do not include seasonal adjustments, so do exercise caution when interpreting the information provided.
LMR can be used by policy makers, academics, economists, researchers, other users, and in labour-market related research.
※Login is required for download of document
« Malaysia's economic review (February – Apr... | Malaysia's inflation rate in 2021 »