Smart Nation Expo 2022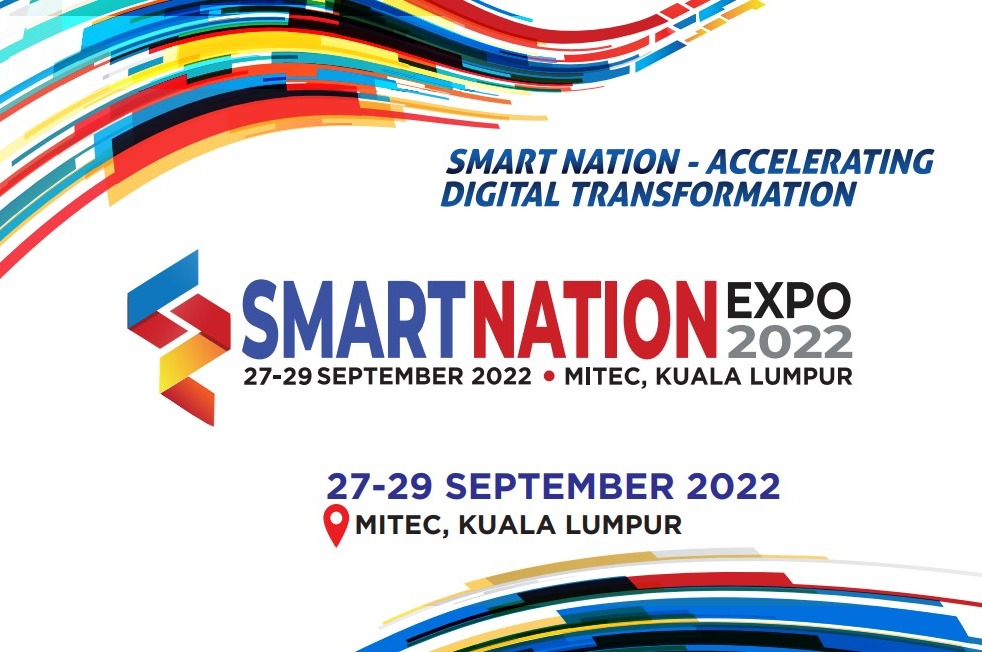 Introduction
Malaysia's biggest business-to-business technology event with main focus on 5G, smart cities, and emerging technologies was held at MITEC (Malaysian International Trade and Exhibition Centre), Kuala Lumpur from the 27th to the 29th of September.
Future economic conditions are bound to change due to the advent of 5G technology, Industry 4.0, Internet of Things (IoT), Artificial Intelligence, Robotics, and Virtual/Augmented Reality. These technologies have also created new business and employment opportunities.
The government estimates that the digital economy will contribute to 25.5% of the nation's GDP, with e-commerce contributing 10.5% by 2025, based on the 12MP (12th Malaysian Plan) report. 200 new pieces of intellectual property will be created in the digital realm and exports of digital content is estimated to grow at an average annual rate of 8%.
This year's Smart Nation Expo theme was "Accelerating Digital Transformation", featuring the most innovative smart applications and technology in major economic sectors such as Smart Government, Smart Security Surveillance, Smart Energy/Water/Communications/Infrastructure, Smart Building and Facilities Management, Smart Manufacturing, Smart Property Developments, Smart Mobility and Transportation, Smart Healthcare, Smart Banking and Financial Technology (FINTECH).
Participants and attendees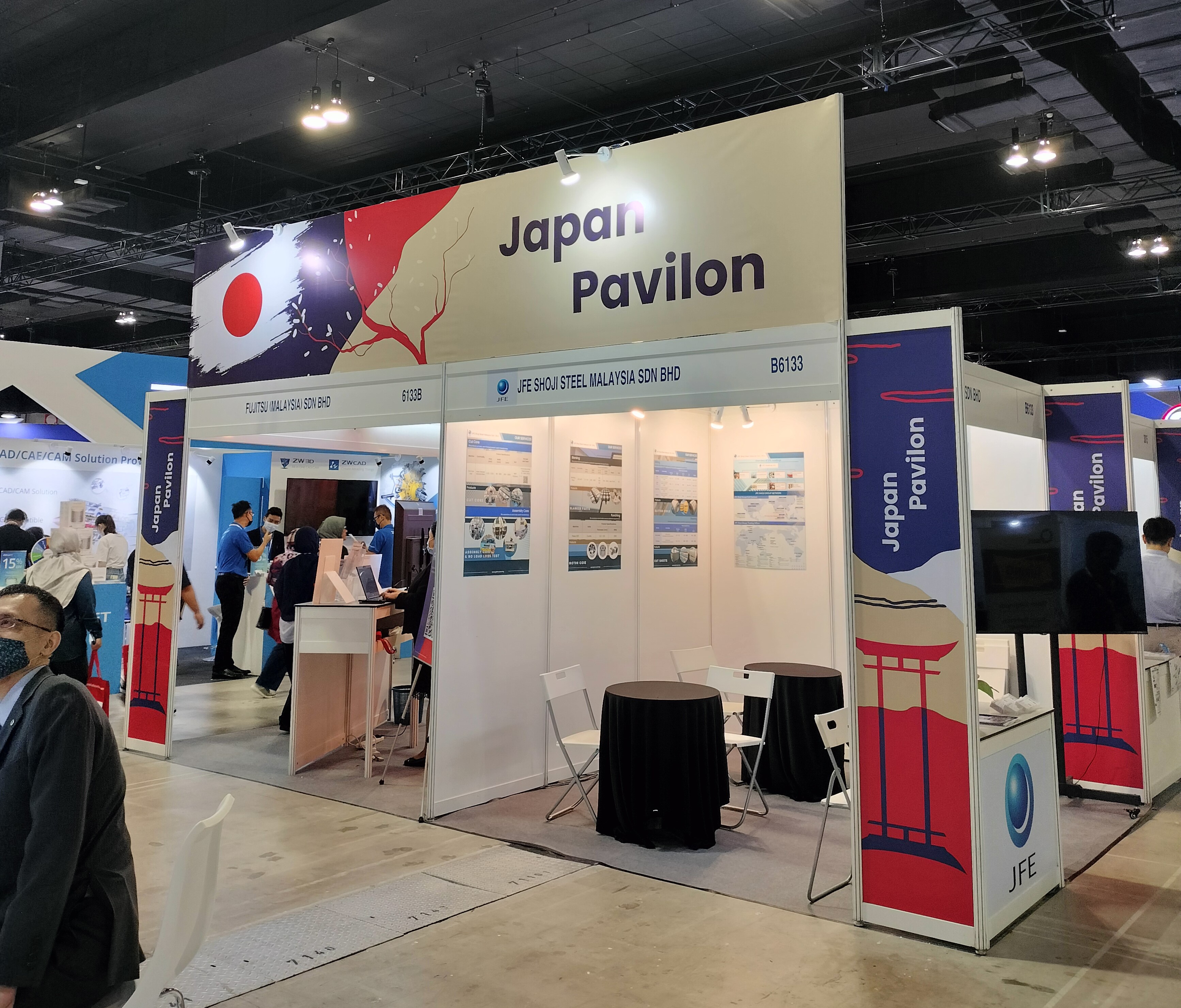 As one of the biggest tech expos in ASEAN, industrial players from 23 countries abroad were one of the few participants of this expo. There were 12 International pavilions namely Japan, Singapore, Taiwan, and others that displayed their technologies, expertise, and brands to prospective investors, attending delegates and visitors.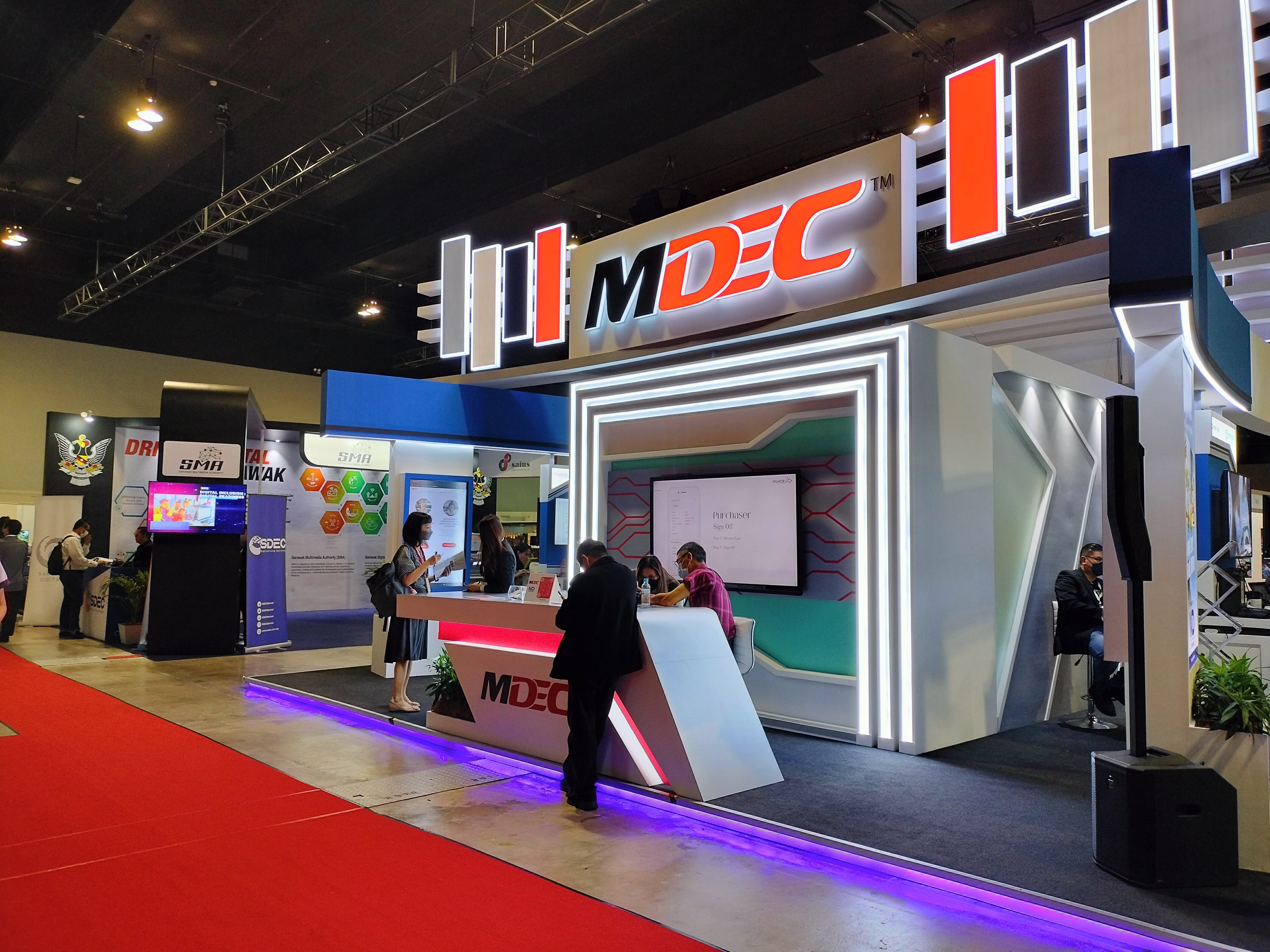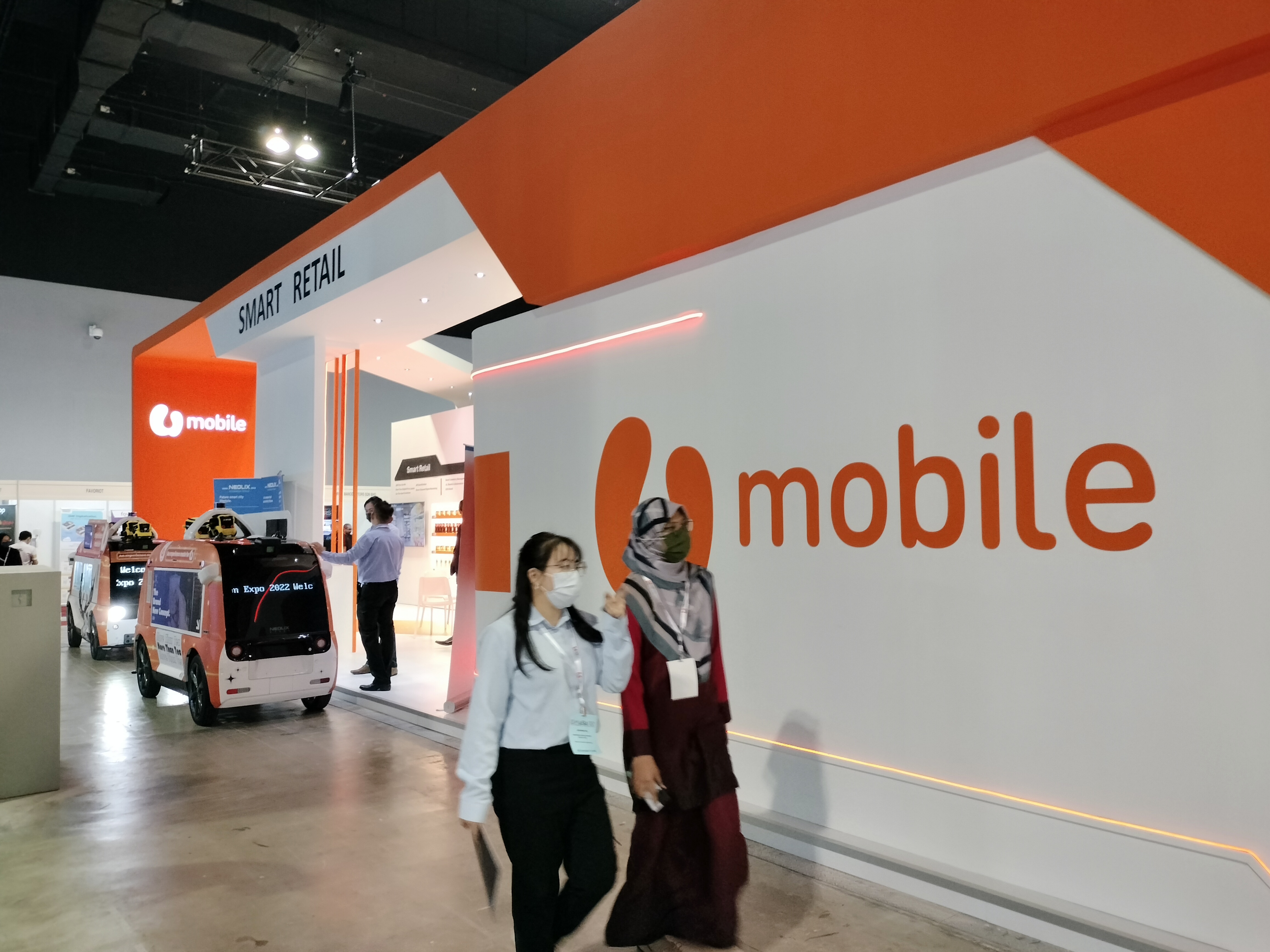 There were many organizations and industrial players such as, to name a few, Urban Development Authority/Local Government, ICT, Real Estate Developers, Utilities, Waste Management and Energy/New Energy companies that attended the event. Organizations and companies such as Ministry of Housing and Local Authority, Department of Agriculture, Sarawak Multimedia Authority, MDEC (Malaysia Digital Economy Corporation), MIDA (Malaysia Investment Development Authority) , Tenaga Nasional Berhad, Proton, Umobile, Celcom, Hitachi Asia, and Schneider Electric were all exhibiting their latest technology with the common goal of Accelerating Digital Transformation. It was also a good time in networking for future potential new collaborations, and most importantly, to promote the latest project and solutions.
Technology Symposium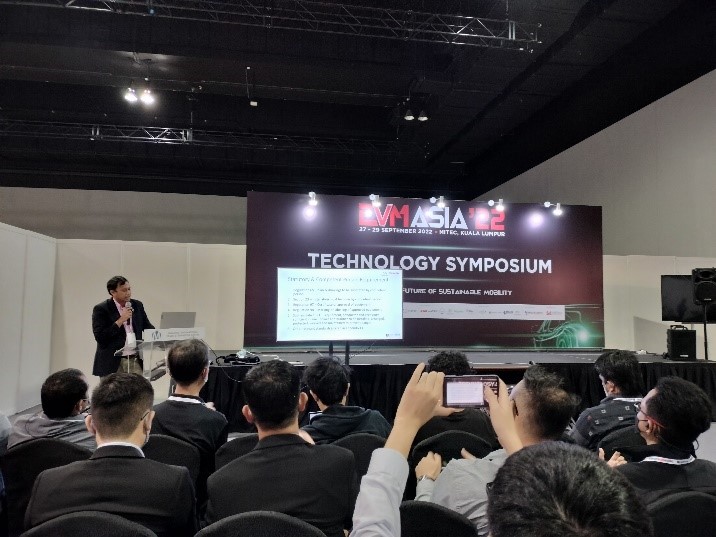 There was also a Technology Symposium on top of all the attractive exhibition booths at the Smart Nation Expo 2022. The theme was "Roadmap Towards Becoming a Smart Nation". The symposium provided a platform for top management and executives, government officials, city mayors, landscape planners, industry practitioners, to share their knowledge and experience as technology experts and leaders.
Lectures shared included latest trends and regulations, along with developments that will shape key economic industries. The symposium ran throughout the duration of the exhibition with a variety of topics and keynotes speakers. Some of the topics that were presented during the symposium were "Emerging Technologies", "Use of Artificial Intelligence", "Digitalization", "Digital Data Threats", "Smart City Solutions", "IoT for Business Transformation" and "Robotics".
TK International in action
TK International was also one of the exhibitors during the 3 days event.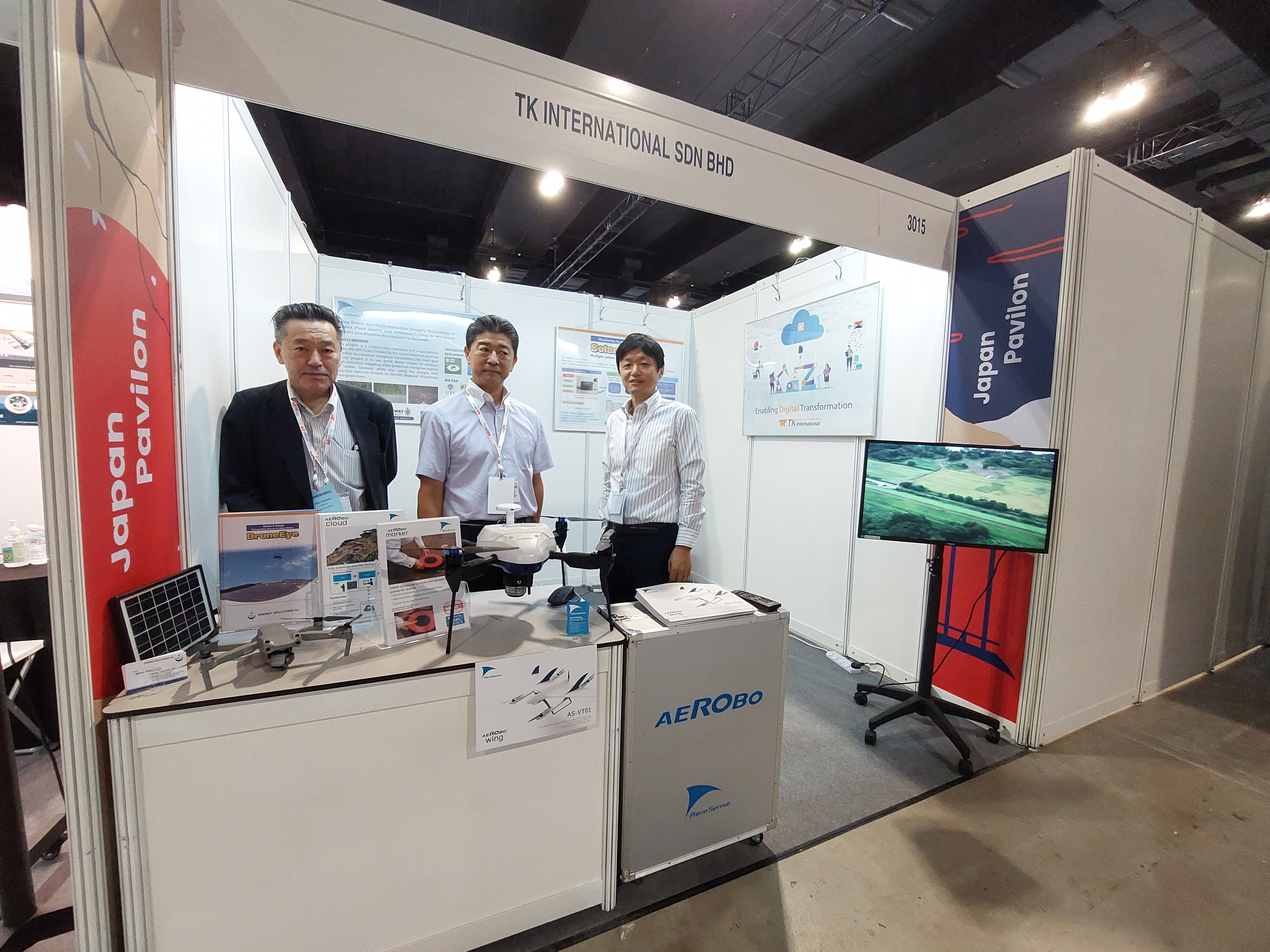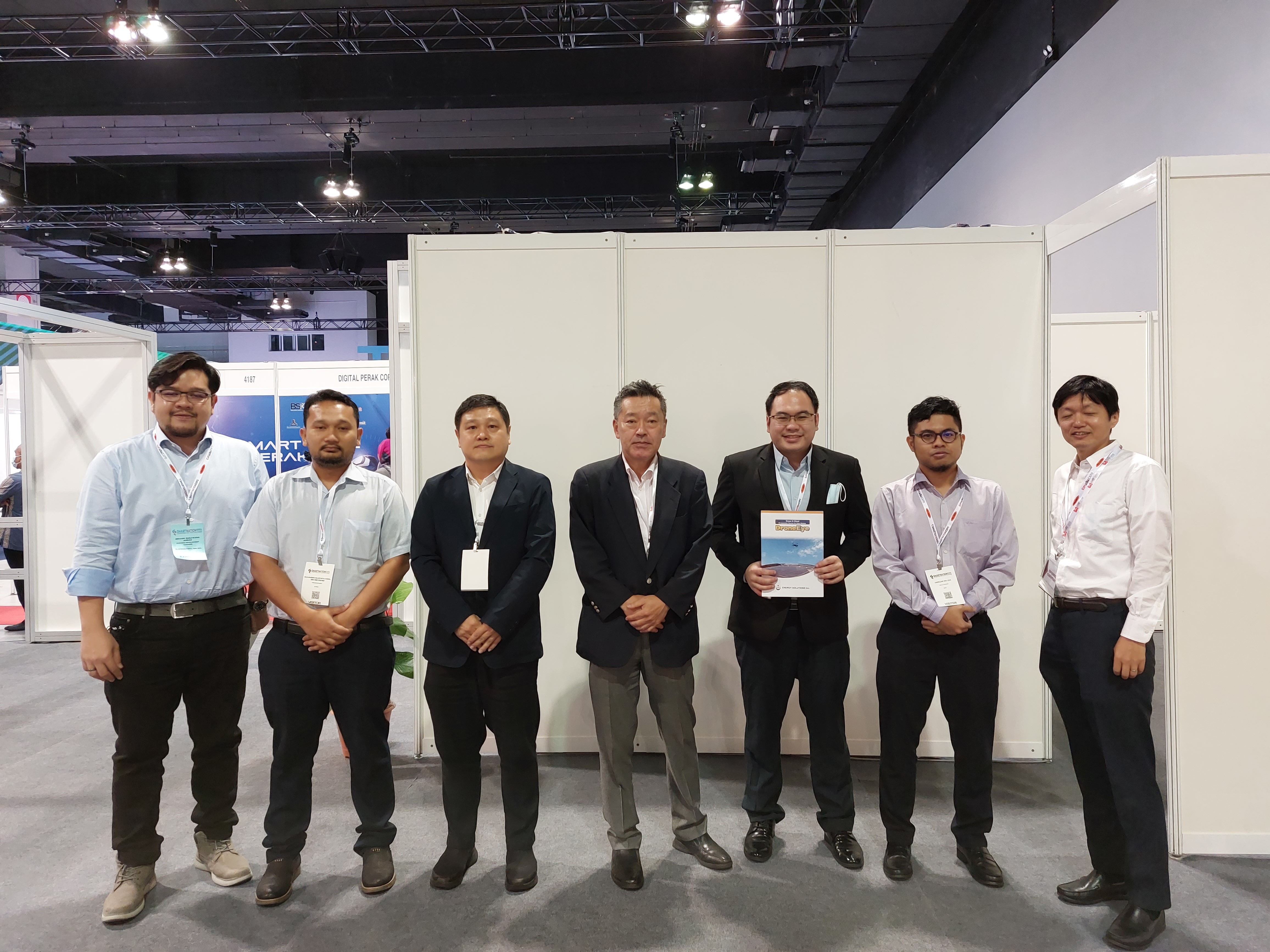 AeroSense - a Drone, AI and Cloud Technology company from Japan was also sharing the exhibition booth with TK International. They featured some of their innovative technology and solutions at the exhibition booth.
TK International is also collaborating with Energy Solutions Inc in offering a solution called DroneEye. DroneEye is a service that uses drones in conducting infrared inspection of solar modules installed at solar power plants. As a provider of this service, Energy Solutions Inc has been selected by Japan External Trade Organization (JETRO) for Asia Digital Transformation (ADX) in the Smart Maintenance (Drone & AI) PoC Project, which aims at achieving carbon neutrality in Malaysia. TK International is responsible in promoting this project in Malaysia, in alignment with the country's goal of achieving carbon neutrality by the year 2050. Energy Solutions Inc will be partnering up with local partners such as MPIA (Malaysian Photovoltaic Industry Associations) and SHRDC (Selangor Human Resources Development Centre) in carrying out Proof of Concept (PoC) among local solar farms and in developing training programs on how to operate the drone, its software, etc.
TK International has also received quite a lot of positive feedback on their in-house solutions. Firstly, from e-Sense, an IoT solution that visualizes electricity usage and equipment operation status at manufacturing sites as numerical/graphic data, with the aim of saving electricity costs and improving production efficiency. On the other hand, another solution from TK International that has received positive feedback from is KITARO. KITARO is a cloud-based vehicle management service that enables and promotes vehicle safety and efficiency, reduces cost of fuel, schedules optimization, and increases customer satisfaction. Due to its comprehensive features, it is a highly regarded service that is also widely used in Connected Fleet Management System in Japan.
TK International will continue to work with Japanese SaaS/IoT service vendors in capturing the Southeast Asian market.
« 自動車・バイク・機械 業界調査レポート | International Greentech & Eco Products Exh... »