Verdastro Sdn Bhd - Manufacturer of plastic products from palm oil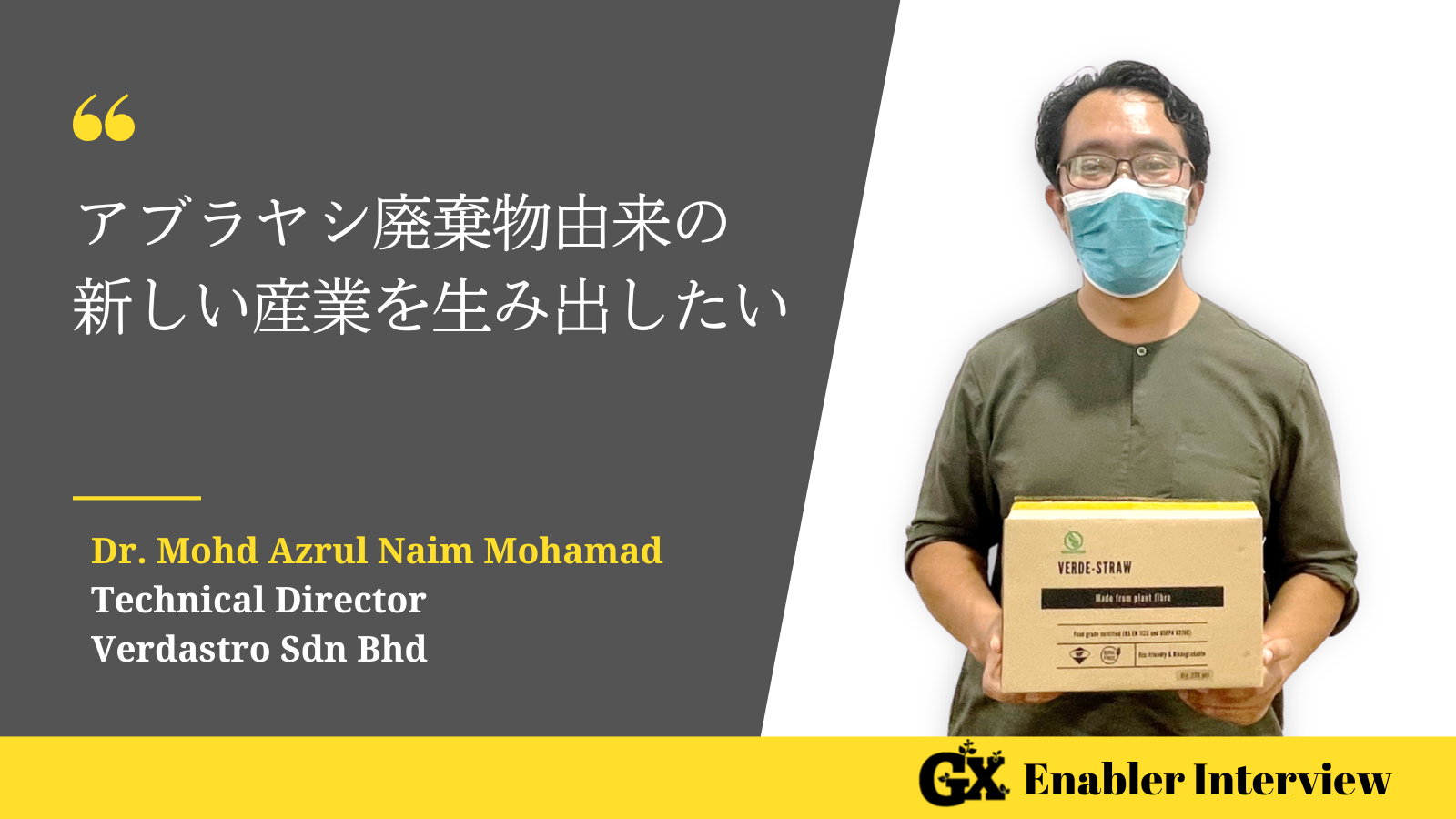 Verdastro, a biotech company, is the first company in the world to have successfully marketed 100% biodegradable bioplastic products from palm oil. We met with the Naim, technical director of Verdastro, a company that has garnered interest both locally and internationally.
Please share the history of your business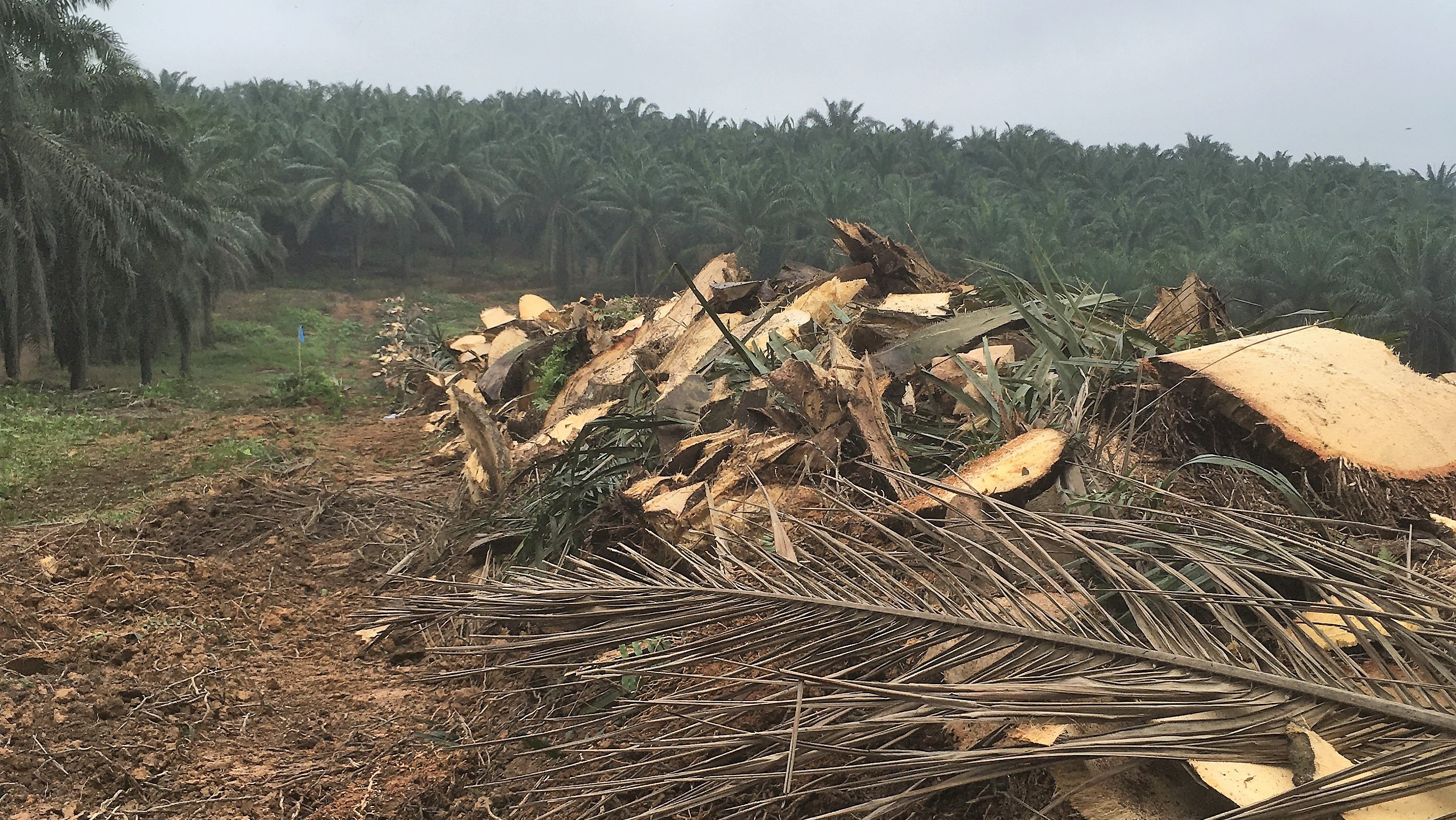 Chopped down palm oil trunks in the plantation
Malaysia is the world's second largest palm oil producer and exporter with an average yearly production of more than 20 million tons. About 10% palm oil trees are replanted every year as the harvest of raw material in palm oils gradually reduces after 25 years. There is currently a big number of abandoned Oil Palm Trunk (OPT) trees. Some of them are used in household furniture, plywood, and wooden chips. It then begged the question of an revolutionary way in recycling these natural resources back into the environment.
I felt a need for environment friendly green-products but starting my own business was the only way in providing a solution to this matter, even though I had no intentions of being an entrepreneur myself.
Please share with us Verdastro's business concept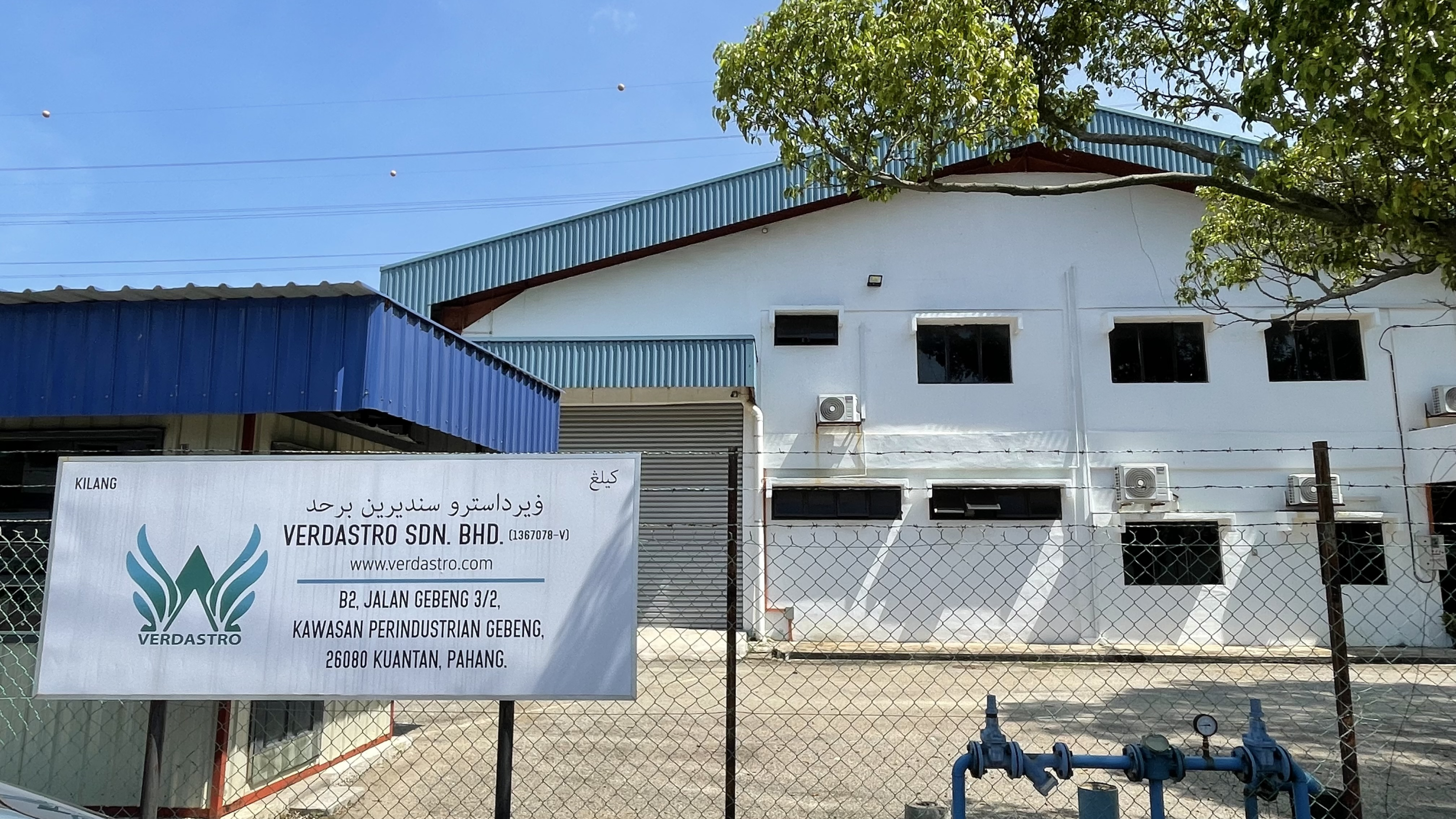 Outer view of factory in Pahang
Company profile
The company's name originated from the Italian words of Verde (Green) and Astro (astronomical body). Our company's philosophy is in providing environment friendly solution. Established during the 2020 pandemic after 3 years of research. The world's first company in successfully producing 100% biodegradable plastic from OPT natural resources. (※According to Verdastro's research)

Our management office is located outside of the capital city in Selangor region, whereas the plant and research facility is located in Gebeng Industrial Area in Kuantan port, Pahang. OPT plantations are located across the state of Pahang, Johor, Negeri Sembilan with factories located in easily accessible strategic locations.

Currently, we have 17 employees and a 24-hour operation system to produce OPT raw materials into biodegradable plastic for sale. The main customer base is from local beverage brands.
Future plans
① Improvement in production capacity
As of May 2022, monthly production of straws is at 5 million. We plan to double production to 10 million by September. But, this short-term plan is still not sufficient yet. To be the main player in the southeast Asian market, the minimum monthly production has to be around 35 million.
② Expansion in product line
Currently, our production line is in straws, but we have also received requests for cups, plates, and cutleries. We will conduct research in collaboration with local universities in expanding our product line.
③ Research and development of raw chemical production
In time, we are looking at producing ethanol and other chemical components through the extraction of starch and sugar from OPT. Our goal is to create and establish a new industry out of OPT in Malaysia.
What are the characteristics of OPT plastic?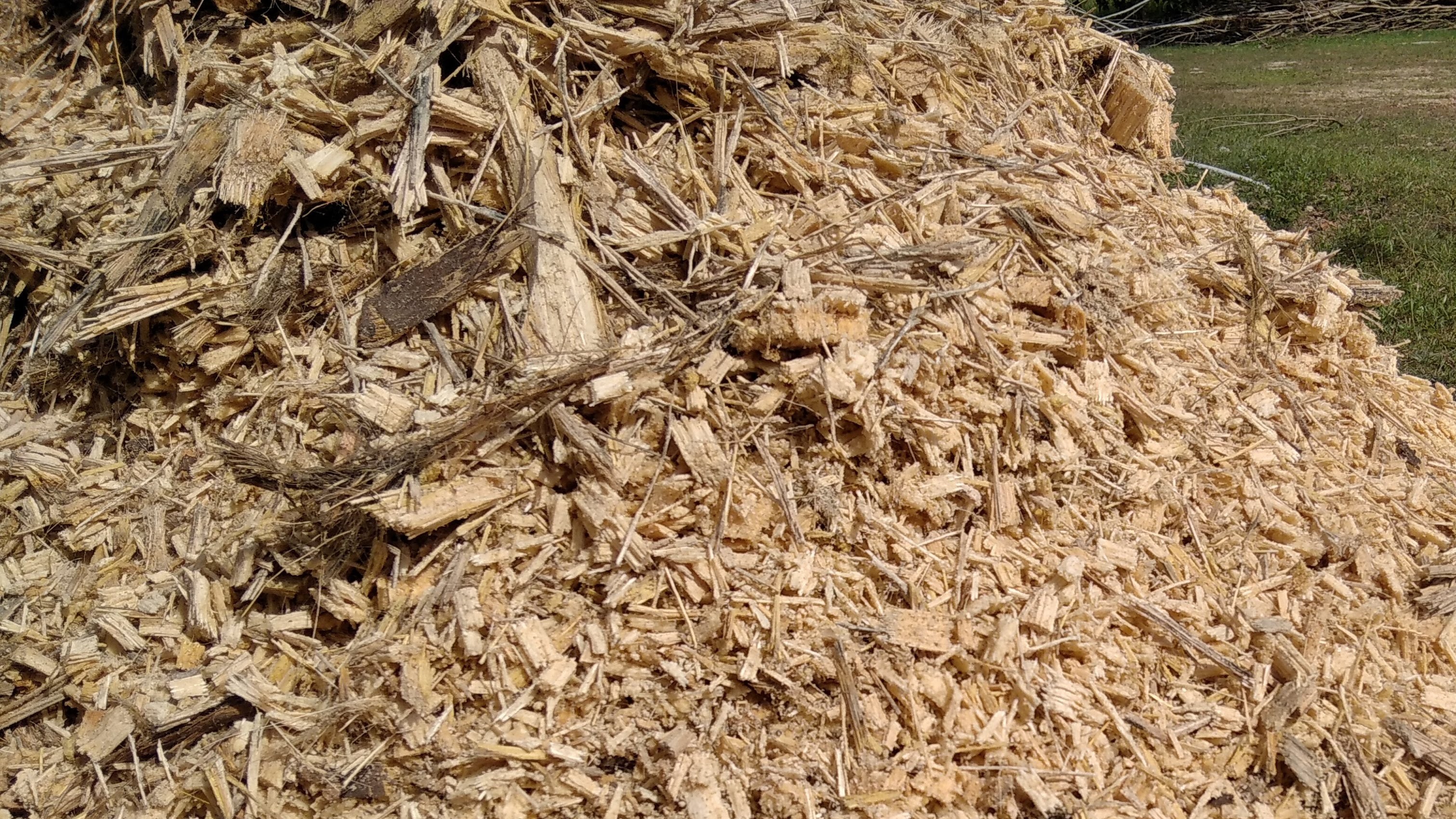 Finely crushed oil palm trunks
Our straws are
water resistant and do not turn soggy
like paper straws upon immersion in water. On the other hand,
upon contact with soil
, OPT straws will
start decomposing after 2 weeks
. Within 6 to 9 months, they would have been fully decomposed back into nature.
Our straws are also
competitively priced
in comparison to other biodegradable products such as starch and grains. Straws in Malaysia are priced at 3 cents (approx. 0.9 yen) each, whereas our straws are currently selling at 4~5 cents (approx. 1.2~1.5 yen) each. The price can be reduced in larger production sizes.(※Assuming 1 ringgit (RM) is equivalent to 30 Japanese Yen)
Another advantage is that production of our straws
do not require special machineries
. Existing plastic manufacturers will only need to change the raw materials to OPT plastics. We continues operations with our production manufacturing machinery without any modifications as well.
However, one drawback is the distinct smell. This can be masked by fragrances, which has been acceptable by consumers and clients so far.
Another disadvantage would be the logistic costs. Even though OPT is transported for free, delivery from the plantation site is still costly. Harvesting of the trees must be done in a timely manner as well, as they become damp easily and require drying if left unattended outdoors.
What sort of issues would you like to solve through your business?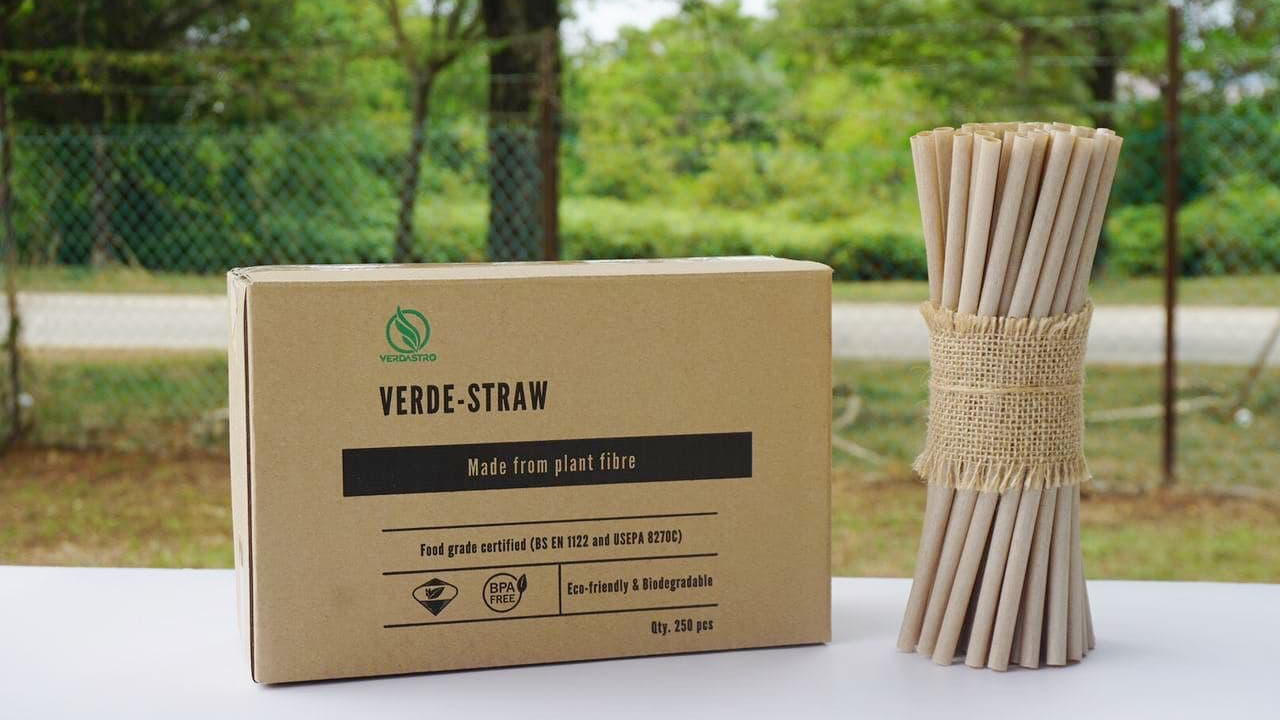 Verdastro's VERDE-STRAW product
Right now, Malaysia has a low recycling rate, about 90% of plastic end up in the ocean. I would like to stop single-use (note: used only once)of plastic.
Go Green initiative have started in the city of Kuantan to stop the use in plastic straws and bags. Unfortunately, there is no evident way in realizing this initiative. To avoid green-washing (note: one may seem to be passionate in conserving the environment but in reality, otherwise so), the government and local municipal should show from top-down in setting an example for consumers.
We are currently in the midst of discussion with the Circular BioEconomy Unit of Malaysian Investment Develop Authority (MIDA).
Are you interested in collaborating with Japanese firms?
Of course.
Firstly, I have an interest in Japanese market and not to mention, in investments from Japanese businesses. However, the pressing issue for market expansion is in the strength of production and its ability in handling production increment.
Our current production process is semi-automated. We are currently adding production equipment, automation of production process for performance optimization and efficiency. We have received a grant from Ministry of International Trade and Industry (MITI) and are currently looking for
technology partners in smart factory conversion.
Advice from Japanese firms are more than welcome. We have also heard of Japanese firms that have started developing ethanol production technology from OPT. We are interested in collaborating with such companies.
【 May 2022, Interview and article by:Sugawara 】 
« Malaysian Foreign Trade Index (April 2022) | マレーシア アパレル業界調査 »