【終了いたしました】Web Analytics Workshop (23/September)


WACA's Official Web Analytics Workshop
This workshop is designed by Web Analytics Consultants Association (WACA), to turn individuals into inhouse
consultants or independent web marketing professionals. the WACA's workshop is always current
with the latest trends, skills, techniques, and tools in the web marketing industry. Our instructors don't
just read the textbooks; they apply the theories and lessons presented to actual business situations.


What is Web Analytics?
Business Analysis
KPI and Planning
Designing a Blueprint for Web Analytics
Understanding the Basic Terminology in Web Analytics
Analyzing Referrers
Analyzing Content
Web Analytics, Proposals and Report
9. Q&A, Closing
Special Offering Package
WACA Membership
1 Day Workshop on 23rd Sept 2019
Certification Exam 2 vouchers
WACA Official Textbook (English)
Instructor: Koji Fukuoka (Web Analytics Master)
Senior Business Development of Analytics at SAP,Global IT Company.
He is specialized in digital marketing business analytics and help launch new busness with new technologies like AI, Iot and blockchain.
Previously he was responsible for Sales/Counsulting divison at Web Analytics company, where he was closely involved with the role out of customer engagemet solution for many customers.

<Education>
Cerfitication of WACA Master(Japan/Global)
Master of Business Administration at Business Breakthrough Graduate School.
Master of Science at Weseda Graduate School.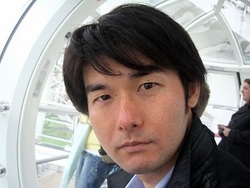 ---

Date:23rd September 2019 (Monday)
Time: 10:00-16:30 (Arrival guests: 9:30)

 ※Content will be provided in English

Place:TK International Sdn Bhd
 B-8-02, Capital 2, Oasis Square, No. 2, Jalan PJU 1A/7A, Oasis Damansara, 47301 Petaling Jaya, Selangor
Special Price: RM760



登録するには
メンバー登録
(無料)が必要です。
---
« 【終了いたしました】クアラルンプール ビジネス交流会 (7月24日) | 【終了いたしました】Google アナリティクス講座 (9月24日) »